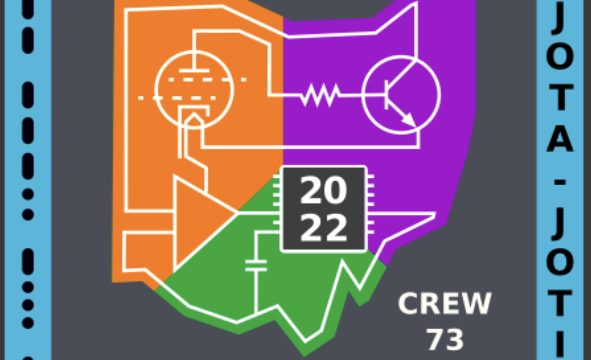 The 2022 Dayton Hamvention
®
—
May 20-22
— Is Ready to Go
The gates are set to open at 9 AM on Friday, May 20, for the 70th
anniversary of the Dayton Hamvention® at the Greene County Fairgrounds and Expo Center in Xenia, Ohio. The 2022 Hamvention theme is "Reunion," to celebrate the much-anticipated return of this popular annual gathering of the ham radio community after the event's two-year absence in 2020 and 2021 due to the pandemic. Hamvention officials have great reason to expect this year's event will be highly successful. Advance ticket sales have been brisk, and over 450 vendors have been working this week setting up booths and displays.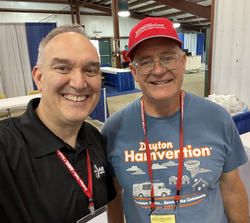 ARRL The National Association for Amateur Radio® has organized a large exhibit area, the ARRL EXPO, in the Tesla building. More than a dozen booths will be staffed by a team of 80 including ARRL Board members, Section Managers, Field Organization volunteers, program representatives, and ARRL Headquarters staff. ARRL has also organized 10 forums, including presentations for the Amateur Radio Emergency Service® (ARES®), 2022 ARRL Field Day, the ARRL Collegiate Amateur Radio Program, the ARRL Volunteer Monitor Program, and topics covering ham radio outreach to youth, reinvigorating radio clubs, and understanding the FCC RF Exposure Rules. An ARRL membership forum will be held Saturday afternoon.
The 2022 Hamvention will be open Friday and Saturday from 9 AM to 5 PM, and on Sunday from 9 AM to 1 PM. For more information, please visit these official websites:
Dayton Hamvention www.hamvention.org
ARRL EXPO at Dayton Hamvention www.arrl.org/expo
Attendees can follow the complete Hamvention program using the ARRL Events app which is available for download at www.tripbuildermedia.com/apps/arrl, or use the web version. Photos will be posted throughout the event on the ARRL Facebook page at tinyurl.com/2022Hamvention.