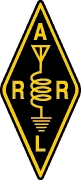 As remarkably beneficial as Amateur Radio has been to the public for
over 100 years, the urbanization of America has been accompanied by the
casting of a net of restrictions that have increasingly circumscribed
residential Amateur Radio operation.
The FCC's adoption of PRB-1 (47 C.F.R. 97.15(b)) in 1985 brought
relief from municipal and county government strictures. But for 38 years
the FCC has repeatedly rebuffed ARRL's efforts to persuade it to
extend that ruling to private land use restrictions, declaring it would
only do so if ordered by Congress.
On December 22, 2022, Congressman Bill Johnson (OH-6) filed H.R.
9670 — the Amateur Radio Emergency Preparedness Act.
This Bill is the culmination of years of work with multiple
Representatives and Senators to obtain Congressional sponsorship to
fulfill our promise to the Members that the ARRL would seek a
Congressional mandate to eliminate all private land use restrictions
that prohibit, restrict or impair the ability of an Amateur Radio
Operator from operating and installing amateur station antennas on
property subject to the control of the Amateur Radio Operator.
The official ARRL press release appears at:
tinyurl.com/2ks8tscm    The link at the end of the press release will
permit you to download a PDF copy of H.R. 9670.
The Bill represents a year of work with Rep. Johnson, his staff
and House Legislative Counsel to obtain agreement on the language that
our Members need and Rep. Johnson intends to pass. We can't thank Rep.
Johnson, his Legislative Director, and his Chief of Staff enough for
their efforts and patience.
You should also extend your thanks to the Members of the ARRL
Legislative Advocacy Committee, Atlantic Director Tom Abernethy, West
Gulf Vice Director Lee Cooper, Former New England Director Fred
Hopengarten and FCC Counsel David Siddall for the wit, wisdom and grit
they invested in midwifing this opportunity for our Members to be freed
from the bondage of CC&Rs.
Why File H.R. 9670 At The End of The Congressional Session?
Congressional Sessions are two years in length; the current 117th
Congressional Session ends at Noon, January 3, 2023. The 118th
Congressional Session begins at Noon, January 3, 2023 and will end at
Noon, January 3, 2025. If a bill is not passed by Congress prior to the
end of a Congressional Session, the bill dies.
Why, knowing there was not sufficient time remaining in the 117th
Congressional Session for H.R. 9670 to be adopted, did we file
H.R.9670?
Filing H.R. 9670 now permits us to begin building support from
our Members, our allies and potential House and Senate sponsors before
the next Congressional Session. Many Representatives have expressed an
interest in helping Amateur Radio by either agreeing to vote for the
Bill or by becoming co-sponsors, but reasonably asked to review the
actual filed language before making a final commitment. Asking for a
commitment to legislation whose language remains fluid is the equivalent
of asking the potential sponsor out on a blind date — their concern
always is that their date might turn out to be Marie Laveau. Now that
the language is official, that risk is now off the table.
Starting in January we will begin asking each of you to assist us in
obtaining the votes necessary to pass this very important legislation.