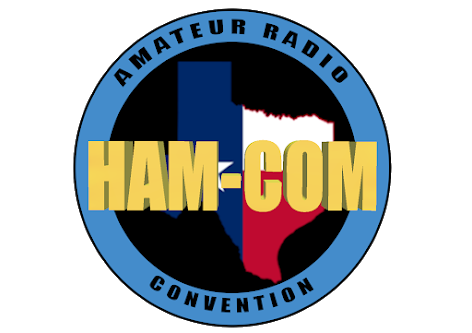 A reminder to all that Texas' largest hamfest — Ham-Com — starts Friday, June 7, 2019 at High Noon at the Plano Event Center. The Outdoor Flea Market opens on both Friday, June 7 and Saturday, June 8 at 7:00 a.m. Ham-Com's excellent seminars start Friday, June 7 at Noon.
The annual ARRL West Gulf Convention is also being held at Ham-Com.
The ARRL Forum will start on Saturday, June 8 at 11:00 a.m. and will be
held in the Northbrook 1 and 2 rooms.
Be sure to come to the ARRL Forum because this year a large complement of ARRL Officers and Board Members will be present.   The Forum's guest speaker will the ARRL CEO, Howard Michel, WB2ITX. Also expected to attend will be:
ARRL President, Rick Roderick, K5UR
Delta Division Director David Norris, K5UZ (if the Arkansas levees don't break)
Hudson Division Director Ria Jairam, N2RJ
ARRL Honorary Vice President & Former West Gulf Director David Woolweaver, K5RAV
NTX SM Steve Smith, KG5VK
WTX SM Dale Durham, W5WI
STX SM Paul Gilbert, KE5ZW
Oklahoma SM Kevin O'Dell, N0IRW
Former WTX SM John Dyer, AE5B
Former WTX SM Ron Harden, WT5X
Former NTX SM Jay Urish, W5GM
And more.
It has been an exciting year for the ARRL and with this many ARRL
officials present it will be an excellent opportunity to learn of the
changes and the future.
Come talk to us at the Forum or at the ARRL Booth.
PS: Attend the forum and you also may be the lucky winner of a door
prize.
John Robert Stratton, N5AUS
West Gulf Division Director
Lee Cooper, W5LHC
West Gulf Division Vice Director