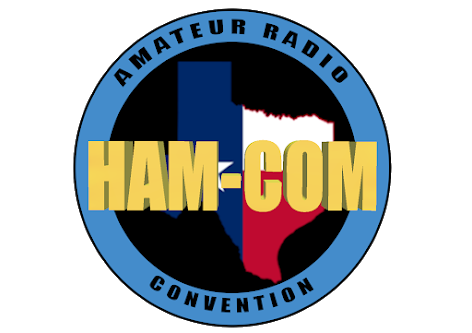 Over this past weekend I had the pleasure of attending Ham-Com at Plano. This Hamfest has really matured since its move back to Plano from Irving. Parking is much better, the outdoor flea market is filled with opportunities to add to your collection of stuff. Our major radio vendors were in attendance and we visited Icom, Yaesu, Kenwood and Elecraft. Elecraft had their new E4 radio there for all to see and droll over. Also present were our popular equipment suppliers MFJ, MTC, HRO, West Radio, Radiowavz and many others. Booths were maintained by several Radio Clubs, the Radio Club of America, 10-10 International, MARS and others. The Lone Star DX Association has DXCC Card Checkers available.
Most importantly there was a large number of our fellow hams from all three Texas Sections and Oklahoma attending. I was very happy to see many of you and talk with you. For those I missed seeing, I'm sorry, but time and trying to be in many places at once takes a toll on the body.
The many forums were most informative and all covered timely topics of interest to the attendees. In addition to the outstanding forums the Lone Star DX Association DX Dinner with a presentation about the Ducie Island DXpedition was sold out!
A notable presentation was made at the Contest luncheon where Bryant Rascoll, KG5HVO the 2018 Young Ham of the Year was the keynote speaker. Bryant made a powerful speech regarding having youth involved in ham radio and shared his ideas on how to encourage young people to participate. Bryant was a member of Team Exuberance a group of youngsters who took over the K3LR superstation to operate in the CQ Worldwide WPX Contest. Congrats to Tim Duffy, K3LR for supporting youth!
We had the honor of having the ARRL President Rick Roderick, K5UR, and his wife Holly, ARRL HQ CEO Howard Michel, WB2ITX, Hudson Division Director Ria Jairam, N2RJ and Delta Division Director David Norris, K5UZ join our West Gulf Division Director John Stratton, N5AUS,
our Past Director David Woolweaver, K5RAV and our Vice Director Lee Cooper, W5LHC in attendance. Additionally, there was our new North Texas Section Manager Steve Lott Smith KG5VK, and his wife Zogail, South Texas Section Manager Paul Gilbert, KE5ZW, Oklahoma Section Manager Kevin O'Dell, N0IRW and his wife Wilma, W5WRO and West Texas Section Manager H. Dale Durham, W5WI, your scribe. We were all there to hear concerns, pass information and meet and greet folks. Additionally, Past West Texas Section Manager Ron Harden, Jr. WT5X, who is one of my Assistant Section Managers and Public Information Coordinator, and his wife Tammy, KB5NLP who is also one of my Assistant Section Managers for Administration provided valuable support.
A heartfelt thank you goes out to Holly, Zogail, Wilma and Tammy who graciously manned the ARRL booth, answered numerous questions and wrote up many renewal and new membership forms.
The West Gulf Division forum had 220 attendees where ARRL President Rick Roderick and CEO Howard Michel gave a speech as well as our West Gulf Director John Stratton. My summation of the ARRL presentations is that the League is getting back on track and we have strong leadership moving forward.
I encourage all of you to let me or any of our Section leaders know your concerns and how you can help move our great hobby forward.
73,
Dale
W5WI
WTX Section Manager