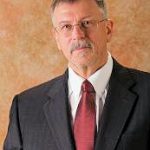 John Robert Stratton, N5AUS, West Gulf Division Director and Candidate for re-election will be speaking at the October meeting of the KCARC Abilene Monday, October 14th at 7pm at the Cobb Park Recreation Center.
He will give his views on where the ARRL and the hobby has been, is now and where he thinks it should go in the future.
Please come if you are interested in the future of the ARRL.