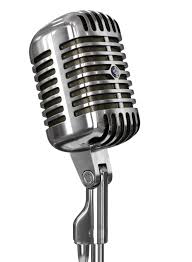 At the West Texas Convention in March 2019 during my remarks I mentioned that I was instituting a West Texas Ham of the Year Award.  The award will be presented at the West Texas Convention, Midland Texas during the March 2020 Hamfest.
Below is the nomination format I'd like you to use in nominating someone for the award.  Nominations may be made using the outline below on a plain sheet of paper.
Nominations should be legible and accurately spell out why the person being nominated deserves to be the 2020 West Texas Ham of the Year.
I will appoint a nominating committee who will review the received nominations and make recommendations for the award.  The nominating committee will be composed of our SEC, a DEC and a randomly chosen club member from a West Texas radio club.  Nominating Committee members and ARRL office holders are not eligible for this award.
NOMINATION CRITERIA
I would like to nominate (Name and Call sign) for West Texas Ham of the year. He/She is an ARRL member (required).  (Name) was licensed in _____, and has lived in the West Texas Section for ____ years.
(Name) currently is a member of the following amateur radio organizations (List).  And, he/she has held office as the (_______) for the (_________).
List awards and accomplishments of the nominated individual.  Eg, served as net control for (???) Net; established a mentoring program for new hams; etc.  This is the opportunity to promote your nominee!
Closing paragraph example:
I highly recommend (name) for the West Texas Section Ham of the Year Award.  (he/she) has: (add comments here). Indicate how long you have known the person and their personal attributes.
If it's an individual making the nomination, include your name, callsign, address, email and telephone number.
If it's a club making the nomination, include the club name, callsign and pertinent information of the officers making the nomination (as above).   I suspect the club would form a committee to consider club nominations.
Send your completed nomination form to me, H. Dale Durham, W5WI, WTX Section Manager, P.O. Box 375 Buffalo Gap, TX 79508.  Email: w5wi@arrl.org Nominations must be received by 5 p.m. November 30m, 2019.
I know there are many hams in West Texas that deserve this recognition.  I look forward to receiving your nominations.
Vry 73,
Dale, W5WI WTX Section Manager