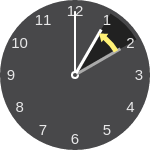 Daylight Saving Time (DST) is used to save energy and make better use of daylight. It was first used in 1908 in
What Is Daylight Saving Time?
DST is a seasonal time change measure where clocks are set ahead of standard time during part of the year, usually by 1 hour. As DST starts, the Sun rises and sets later, on the clock, than the day before.