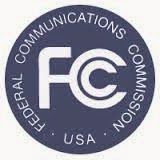 On Wednesday, April 27, in a notice to all VECs, the FCC again asked them to refrain from submitting any amateur radio exam session or license application files while the Commission works to resolve an issue with the Universal Licensing System (ULS) application filing system.
The ULS application filing system was not functioning properly last week and then the FCC indicated the problem was resolved, as previously reported by ARRL.
However, this was not the case, as no new amateur radio call signs and licenses have been issued since Monday, April 18, 2022.
Tuesday, April 19 is the day the FCC application fees became effective for amateur radio.
Amateur radio license filings are currently on hold until further notice and FCC did not estimate how long the system would be down.
View the entire news story on the ARRL website: http://www.arrl.org/news/fcc-not-processing-new-license-applications