I frequently receive questions regarding how to sign up for ARRL Newsletters and Section emails. Below is the process to follow.

Go to www.arrl.org Sign in to your account. As shown below circled in red is a link to your profile page. Click the link.

Clicking this link will take you to your profile page. Click on the edit email subscriptions link in circled in red.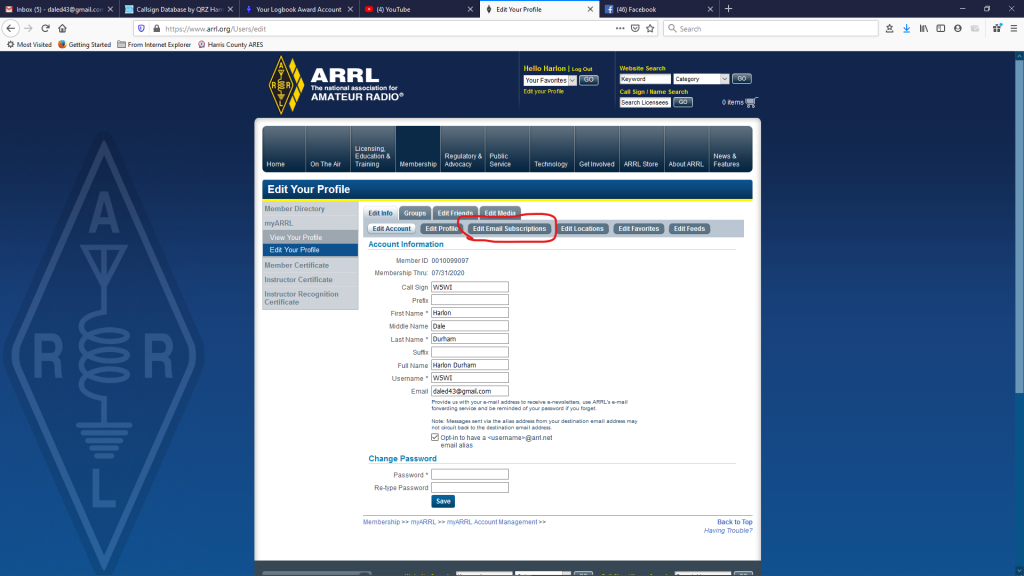 This will take you to the page where you may subscribe to ARRL newsletters and receiving email from the Section and Division.

Click the email link and any other subscription links that you may wish to receive.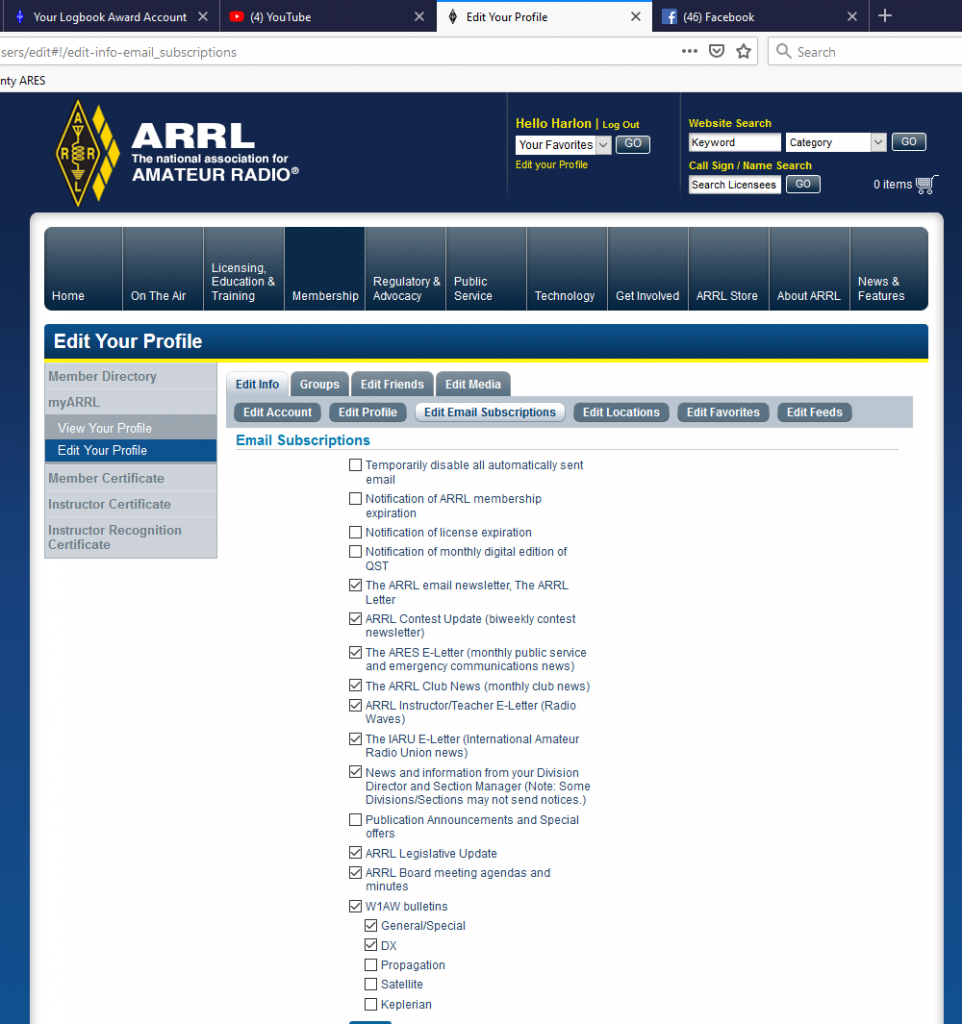 Click the "SAVE" button at the bottom of the page. You are now all set to receive emails and the newsletters, etc. you elected to receive.
73,
Dale