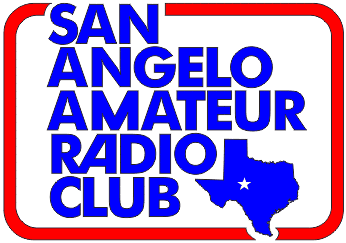 City: San Angelo, TX
Call Sign: W5QX
Webpage: http://www.w5qx.org
---
Good Evening,
I'm pleased to announce that the internet connection has been installed at the Clubhouse.
Project Summary:
Cellular 4G LTE Data, Unlimited and Unthrottled, using Sprint's network (can also use TMobile), at a very low rate eligible to non-profit 501c3s
All Equipment was Donated, and enough funds raised for 18 months of service
Service is "month to month" and can be cancelled with 30 days notice, so the club is not stuck with a long term contract
You might be curious about some of the technical details about the cellular connections, and what tower the data might be carried over, so I have included some screenshots.
Wi-Fi is now open (credentials posted inside clubhouse) and available for any club member to use, and to facilitate Zoom meetings.   First "project" installed is a W5QX Clubhouse APRS position beacon over TCP/IP, using he APRS-fi app running on an old Android phone.
Future projects ideas include DMR hotspot in clubhouse, Allstar nodes, maybe someday we can do remote rig control of club station, etc.  The possibilities are endless!  Let's hear your ideas.
If you have any questions or project ideas, please reply to this email!
73,
Dave K5DCM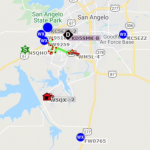 ---
San Angelo Field Day 2021