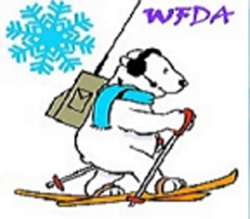 For those who operate HF, note that Winter Field Day is coming up on the weekend of January 29-30, 2022. This is a great opportunity for hams around the country to exercise their skills and equipment under conditions that are "less ideal" than late June.
You are encouraged to set up a simple field station, or to make contacts with stations from home.
Remember to send us pictures of Winter Field Day and make sure that you stay warm – and most of all, have fun.