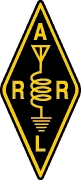 There is rarely enough money for Amateur Radio clubs to do everything
they wish to do or to provide all the services to its Members and the
public they would like to provide.
But sometimes opportunity does knock.
Since last summer, the West Gulf has been alerting Oklahoma and Texas
Clubs that the ARRL Foundation would be offering financial grants to
Amateur Radio clubs sometime in 2022 and recommending that everyone
begin assembling their "Christmas" wish lists.
The ARRL Foundation Grants program has now been officially announced.
These grants are expected to range from a low of $2,500 to a
maximum of $25,000 and are available to both ARRL Affiliated Clubs and
non-ARRL affiliated clubs. Grant applications will start being accepted
mid-May 2022. Application templates may be found at
https://www.arrl.org/club-grant-program .
To assist Clubs in applying for the Foundation Grants, an informational
webinar will be held by the Foundation on Wednesday evening, May 4, 2022
starting at 7:00 pm, CST. To participate, you need to register for the
webinar at:
https://us06web.zoom.us/webinar/register/WN_4lhqvUdzS1S34tT1u8ZC4Q
The existence of this Program and the opportunities it offers is
thanks principally to the diligent efforts and silver tongue of Dr.
David Woolweaver, K5RAV, the President of the ARRL Foundation from
2019-2022 and the former West Gulf Division Director from 2011-2019. Due
to Dr. Woolweaver's untiring efforts and the generosity of the Amateur
Radio Digital Communications ("ARDC") foundation, he successfully
persuaded the ARDC foundation to partner with the ARRL Foundation to
provide $500,000.00 to be used to encourage and support Amateur Radio
clubs.
Don't miss the opportunity, as it is expected that the applications
will exceed the available funds.
John Robert Stratton
N5AUS
West Gulf Division Director
Lee H. Cooper
W5LHC
West Gulf Division Vice Director