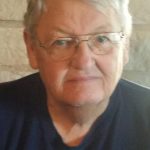 The weeks are flying by. This is kinda strange phenomena to me because we are still in a COVID shutdown… I think most of us have gotten used to the social distance and the wearing a mask requirement and are just doing it.
I'm still working on finding a guest speaker for this week, but we should be ready to do as we have done and that is to just discuss what we've been up to and any concerns we may have.
We might consider the ARRL as a conversation topic: We can discuss, what do you see as the value to your ARRL membership? Is spectrum defence important to you? Is ARRL providing what you need in the QST or other publications, such as books? What would you like to see done differently or expanded upon? Recent national sticking points are Bandwidth and the proposed band plan. What do you think about these items?
I look forward to hearing from your thoughts on the
…Continue reading West Texas Section Roundtable (Zoom Meeting)